[thim-heading title="About Us" title_uppercase="" clone_title="" line="" text_align="text-center"]
The Institution is run by Vaidarbhiya Mahila Sanstha, founded by Dr. Prabhatai Sapkal, A greater visionary inspired by the teachings of Savitribai Phule, who wished to provide every woman the facility of education. She belives that only education can bring social revolution and economic prosperity to the poor and neglected classes of the society. Her ideology is the mission for all of us working in VaidarbhiyaMahila Sanstha.
[thim-counters-box counters_label="FOREIGN FOLLOWERS" counters_value="55000″ style="about-us"]
[thim-counters-box counters_label="CERTIFIED TEACHERS" counters_value="60″ style="about-us"]
[thim-counters-box counters_label="STUDENTS ENROLLED" counters_value="2240″ style="about-us"]
[thim-counters-box counters_label="COMPLETE COURSES" counters_value="215″ style="about-us"]
Our Mission
To achieve academic excellence, the college with its dedicated and highly qualified staff with social perspective arranges Remedial classes, Guest lectures, Seminar etc. throughout the year for the benefit of students. Unit test, Oral test, Terminal examination and home assignments are given to improve the overall performance of the students.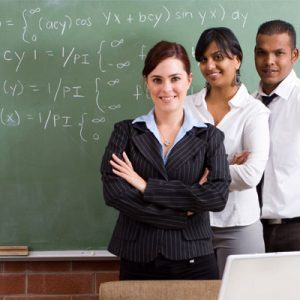 Who We Are
Opportunities are provided to the students to give expressions to their thoughts and skill through various cultural events like debate, elocutions, cooking, calligraphy, essay writing, rangoli, mehandi etc. This helps to reach and expose their hidden talent. The students are given guidance and counselling for preparing their examinations. Personality Development camps are organized. Visits are arranged to national monuments and sacred places to inculcate secular spirit in them. Social awareness and civic sense is created though personal hygiene. Regular medical checkup and various activities are organized under NSS. Births and Deaths of eminent personalities are commemorated. With these efforts, we expect the students to develop an all round personality. We are proud to say that most of them show their aptitude in this regards.
[thim-heading main_title="Goals and Mission of College" title_uppercase="" clone_title="" line="" text_align="text-center"]
To impart qualitative and valuable service in the field of education for the economically and socially backward women.
To attain community to social development through infrastructure facilities of the institution.
To ensure and inculcate perfect discipline in terms of regularity, sincerity and punctuality among the students so that they can contribute to the society and nation as most responsible and respectable citizens.
To aim at overall personality development of the student's fraternity through extra curricular activities in association with social and cultural organizations.
To provide a platform to the students by giving them an opportunity to face all the challenges of the competitive world, with atmost utilization of their potential in sports, athletic and other events.
To provide educational opportunities to the haves and have no. s with special drive to the first generation learners coming from slum and rural areas with special emphasis on their overall development.
To strive for total development of personality and development.
To inculcate among students a sense of self discipline, moral and social responsibility and national integrity.
To provide healthy environment for making students useful to the society and develop their self-confidence so as to meet the challenges in life.
To facilitate the students to create self source of income as well as to give employment to others.